Townhouses lead growth in rents
12/1/2019 | SHARE
Posted in Rental Market by Crescendo Realty| Back to Main Blog Page
The average rents for residential properties in Canada increased by 5.5% year over year, according to the latest data from Rentals.ca.
The average rent for Canadian properties during October was $1,940, while the median rent was $1,850, up 8.9% from a year earlier.
This recent increase was not consistent across property types, with townhouses posting the biggest jump at 19.7% while condominiums reported the smallest growth at 0.8%.
Rental apartments comprise 57% of total listings used by Rentals.ca, making them the most reflective of the actual rental market conditions in Canada. The average rental apartment was listed for $1,574 per month in October, up 7.7% from the same month last year at $1,461.
The graph below shows the difference in rental growths across property types: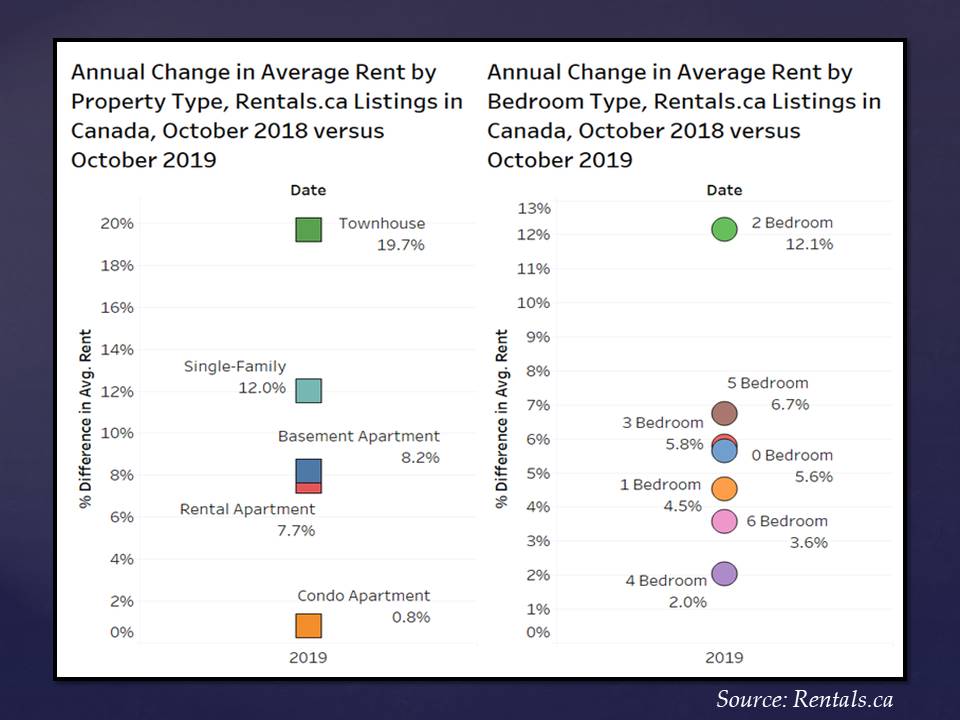 Across all provinces, Ontario reported the highest rental rates, with landlords charging an average of $2,334 per month. This represents a 9.1% increase from last year's $2,139.
The increase in rent in Ontario could be due to the limited housing supply. There were only 17,915 new apartment completions during the first three months of the year, the lowest level since 2014.
The chart below shows the average rent by province for all property types: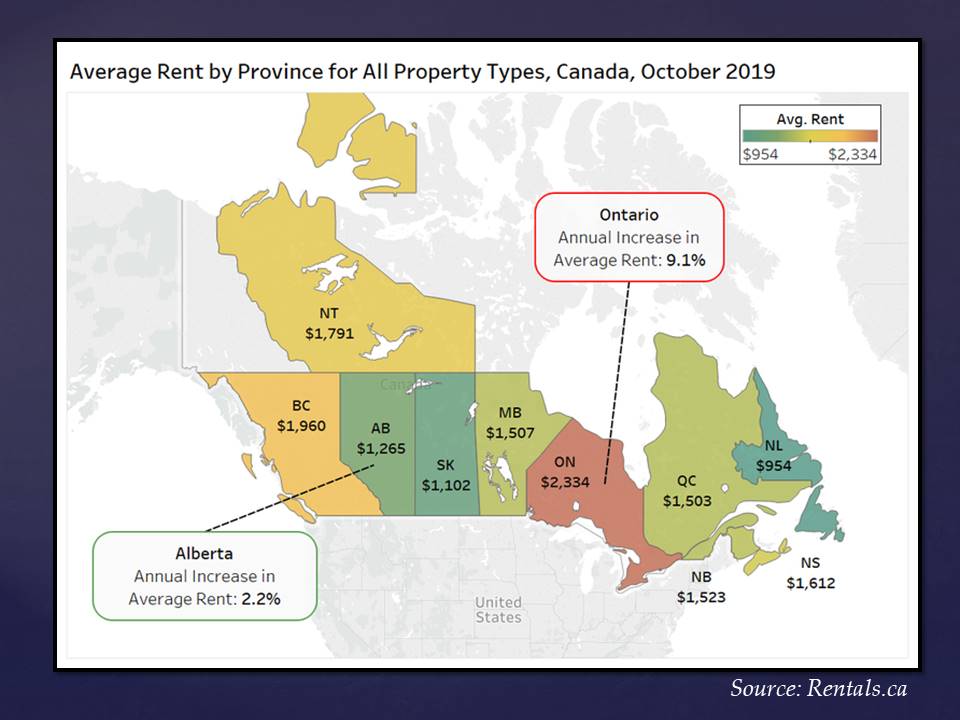 Canadian Housing Market, Canadian Real Estate Market Outlook, Property Rental, Rental Market